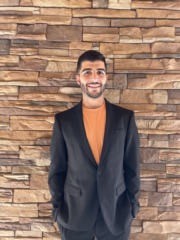 Since 2018. I have been a leading Las Vegas Real Estate Agent. I am a well regarded Realtor and an industry innovator. In addition to my deep connections throughout Las Vegas real estate community. I have international clients from all around the globe.
At BuckleWrightGroup we take a team approach to real estate. Buying or Selling our clients deserve the full service and attention that only a team of experts can consistently provide. Working with us, you will have the personal attention traditionally associated with the client-agent relationship improved by professionalism and consistency of thoughtful business model. And yes. superior results will follow!
On a personal note, I attribute my success not only to my passion for homes, but also to my intuition regarding the psychology of buying and selling. My business has grown successfully and consistently thanks to the repeat business of happy clients and their referrals.
Would love you to be a part of it!